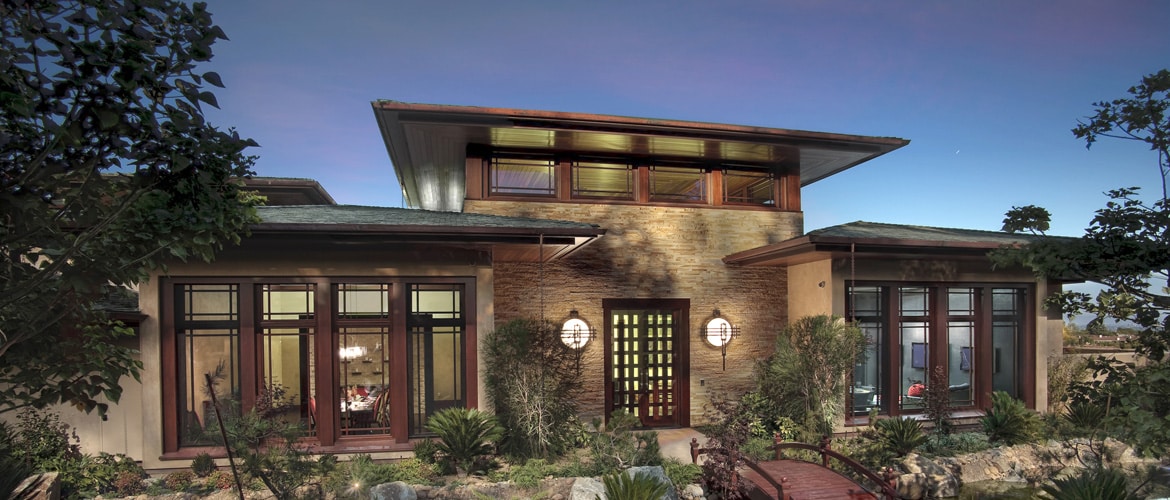 Sheet metal fabrication is an integral part of any building. The design, craftsmanship and integrity of sheet metal components is very important to the comfort and safety of your home as well as its beauty and overall appeal.
We deal with sheet metal on a regular basis

Call us to discuss what is needed and why we are right for the job: 760-593-0300
Whether you're considering new custom copper gutters or regular flashing for your residence or a commercial building, it's important to keep in mind that the quality of the installation and fabrication is one of the first things anyone sees when approaching or entering any structure. The impression that your office or your home gives people can set a positive tone and affect their idea of you or your business. That's one of the reasons why we're so serious about performing premium sheet metal fabrication and services that really shine with quality and style.
Whether you're interested in simple sheet metal repairs, are curious about the benefits of proper methods of flashing, or are interested in any new sheet metal project, you can rest your mind at ease knowing that we've got everything you need. You're sure to appreciate our full line of sheet metal services that make it incredibly easy for you to get all of your sheet metal needs taken care of. If your chimney is leaking or you need a custom window or door pan, there's no reason not to give us a call right away.
You'll find that we offer a variety of fast, efficient, and high quality services from emergency repairs to regular maintenance all the way through sheet metal installation and more. You'll absolutely appreciate our fast working, experienced and professional technicians, and you'll notice their drive to ensure that all of your needs are met. Whether it's our superior workmanship, our dedication to meeting deadlines, or our reliable, accurate work estimates, you're sure to be glad that you chose us. Don't hesitate to get in touch with any questions that you might have. Call us today!
With more than 40 years of experience in delivering the perfect roofing and sheet metal solutions for people just like you, we're confident that we've got what it takes to help put your mind at ease. When it comes to general sheet metal, we've got everything that you need to get your project from the drawing board to completion faster than you think. You can relax knowing that we've been working with both residential and commercial projects for decades, and that we're certain to provide the highest quality products and the most modern and trusted techniques.
Your sheet metal project is in good hands with us!
We look forward to working with you – call us at (760) 593-0300
You're sure to see that our well trained, expert technicians are absolutely dedicated to providing the longest lasting, most durable workmanship for your sheet metal installation. When you simply can't settle for less than the best in roofing & sheet metal, it's time to get in touch with us. Give us a call today to learn more!
Premium quality sheet metal
Commercial and residential services you can count on
Full-service roofing, sheet metal, and siding company
Fantastic customer service

When you choose us as the company for all of your home or business's needs, you're choosing a company that absolutely cares about your overall experience. We understand that it takes more than the most experience, the best trained, most professional technicians, and the highest quality products to be the perfect company for you. It takes a real dedication to customer service, and we work hard to deliver just that.